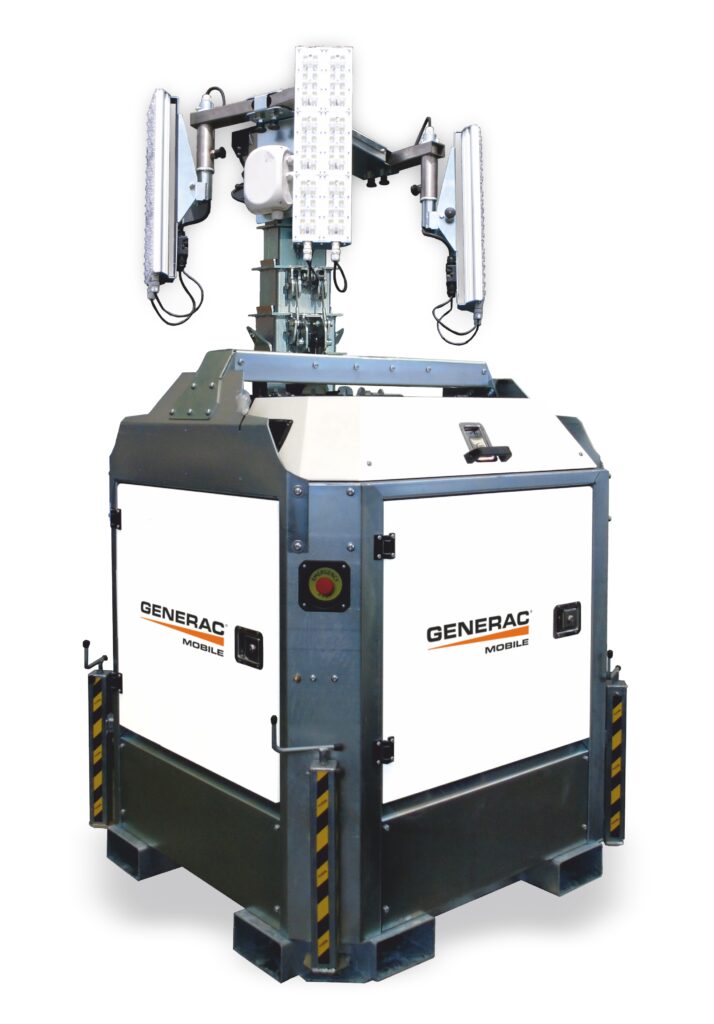 PowerGen are the experts in energy and electricity and now stock the portable Cube Hyper Y2 Lighting Tower by GENERAC.
The Cube Hyper Y2 lighting tower by GENERAC is equipped with the NEW Omnia LED technology to point the floodlights in every direction. That's right, a 360° illumination! The LED lights are also available to add anti-glare floodlights.
PowerGen are the experts in energy and power, so you can rest assured that we stock the latest and greatest brands and equipment for you. We have years of experience providing expert advice about sales, installation and maintenance so we can provide whatever solution best fits you.
Specifications for the Cube Hyper Y2
Lifting System: Hydraulic
Min. dim. (mm): 1220 x 1150 x 2420
Max. dim. (mm): 1790 x 1740 x 8400
Dry weight (kg): 1070
Lamps power (W): 4 x 320
Lamps Type: LED (hyper)
Certified illuminated area (m²): 4,500 / 4,200
Total lumen (Lm): 184,000
Mast rotation: 340°
Certified wind speed resistance (km/h): 80
Tank capacity (litres): 170
Engine model: Yanmar 2TNV-70
Engine cooling: Liquid
Alternator (kVA/V/Hz): 5/220/50 – 5/240/60
Outlet socket (kVA/V/Hz): 2,5/220/50 – 5/240/60
Inlet plug (A/V/Hz): 16/220/50 – 16/240/60
Running time (h): 243
Avg. sound pressure level (dB(A) @ 7m): 59
Cylinders: 2
*Specifications are taken from Cube Hyper catalogue (attached).
Design Features of the Cube Hyper
GTL01 digital conroller,
5 wide doors,
Bolted frame,
Liquid contianment tank,
Safe locking stablilisers.
Other features
Cube Hyper Y2 lighting tower provides up to 243 hours of running time. Plus, the ability to point all lights in 360 degrees! Make sure you never have a blind spot.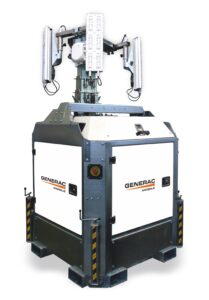 Give your business the competitive edge it needs with our powerful solutions. PowerGen's team are here to help, give us a call on 1300 885 789 to discuss this option!