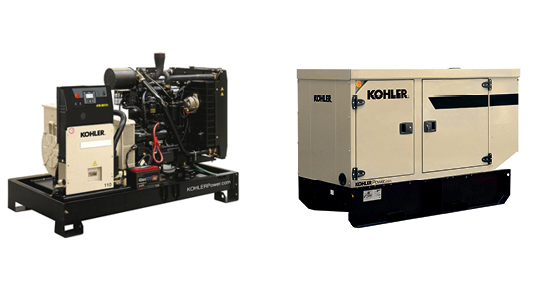 Looking for a KD110 generator from Kohler? Then look no further than PowerGen Australia for your diesel generator.
Engine/ Alternator for Reliable KD110 Generator
• Engine ref. – John Deere 4045HF120
• Alternator ref. – Kohler KH00911T
• Performance class – G2
GENERAL CHARACTERISTICS
• Frequency (Hz) – 50 Hz
• Voltage (V) – 400/230
• Standard Control Panel – APM303
• Optional control panel – APM403
DESCRIPTION
• Mechanic governor
• Mechanically welded chassis with antivibration mounts
• Main line circuit breaker
• Radiator for core temperature of 48/50°C max with mechanical fan
• Engine heater
• Battery charger
• Charger DC starting battery with electrolyte
• 12 V charge alternator and starter
• Delivered with oil and coolant -30°C
• Manual for use and installation
We stock high-quality KD110 generators, with services that can be tailored to your needs. Contact us today to talk to a friendly member of the team and arrange a service or delivery of the KD110 generator.