All FUSTEQ Generators require less frequent maintenance and emit a lower noise and emission level.
Featuring VSi ( Variable Speed Inverter) Technology with sound levels as low as 52dBA @ 7mt, these FUSTEQ generators are specific for the RENTAL EVENTS, and ENTERTAINMENT INDUSTRY.
However, all NSW & QLD MDG15 Mining specifications are met too.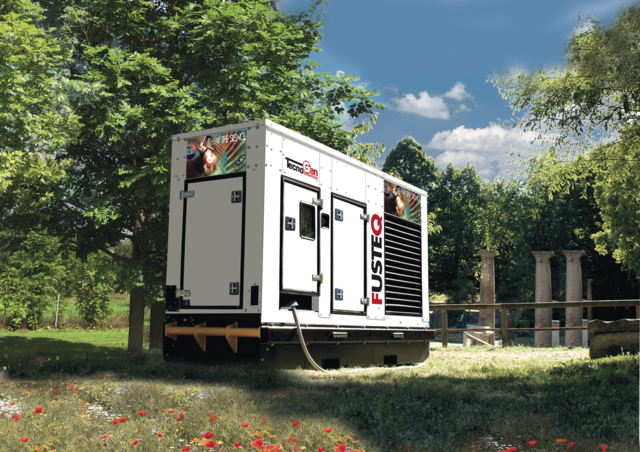 These ultra-silent generators are designed for any event! FUSTEQ are known for their durability, reliability and robustness.
These generators are suitable to reach the maximum efficiency in cooling with the minimum consumption and, due to the innovative VSi Technology, they optimally combine energy production at high loads with a very low noise levels.
Key FUSTEQ Generator Characteristics
Engine/ Alternator
Engine ref. – Perkins 404A-22G1
Alternator ref. – MeccAlte ECP28-M/4
Performance class – G2
GENERAL CHARACTERISTICS
Frequency (Hz) – 50 Hz
Voltage (V) – 400/230
Standard Control Panel – DeepSea 7310/20
Optional control panel – DeepSea & ComAp
DESCRIPTION
Mechanic governor
Mechanically welded chassis with antivibration mounts
Galvanised pre-treated canopy
Main line circuit breaker
Radiator for core temperature of 55°C max with a mechanical fan
Engine heater
Battery charger
Charger DC starting battery with electrolyte
12 V charge alternator and starter
Delivered with oil and coolant -30°C
Manual for use and installation
If you would like to know more about PowerGen Australia range of generator please just contact us on 1300 885 789 or fill out of contact form!