Check out this P1375D5 power generator we installed, ready to run, and provide an efficient source of back-up power for three buildings. Just one of our power generators services!
These power generators are manufactured by the experts over at AGG Power. It pays to get some of the best machinery in the game installed by the team who know how.
Installing a power generator – whether it's stand-alone or a part of a more complex power system – is no easy task. The slightest mistake can lead to a disaster. That's why it's important to enlist the help of PowerGen.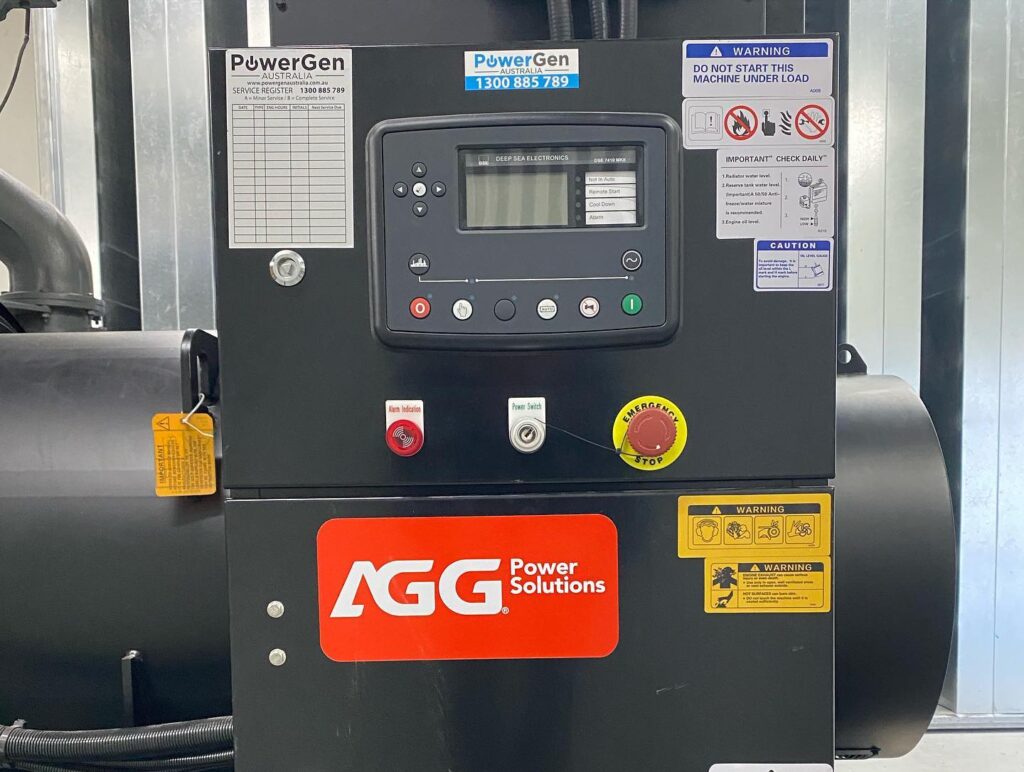 Looking to have a generator installed? Here is how we do it at PowerGen Australia:
Offload and final positioning
Fuel tank and system set-up
Exhaust and ventilation optimisation
Power and control cabling
Generator testing
Attenuation
Not sure you know what you're looking for?
Our team help you work out which generator is best for your needs while saving you money and time. That's the PowerGen commitment.
Our range available extends from 20kVA to a staggering 3,500kVA. In addition to this, we stock a wide range of spare parts (including Woodward controllers) and our team of mechanics are on hand to help keep your generator running optimally.
Not only do we supply and install generators, but we also service Australia-wide for all types of jobs!
We stock high-quality brands such as:
Kohler generators:
Kohler manufactures generators with a 'spirit of innovation', just like its very first invention the Automatic Power & Light Generators.
They also offer a range of liquid-cooled generators that pump coolant to remove heat. These are ideal for the Australian home, business, or commercial application given our hot weather.
TecnoGen,
Perkins,
John Deere,
Volvo,
Leroy Somer &
MeccAlte
PowerGen Australia will help you secure the best generator for your needs. You won't find a friendlier team to assist you with the right solution.
Have a power generator installed the right way. Contact us here or give us a call us on 1300 885 789
Regards
Paul and the team